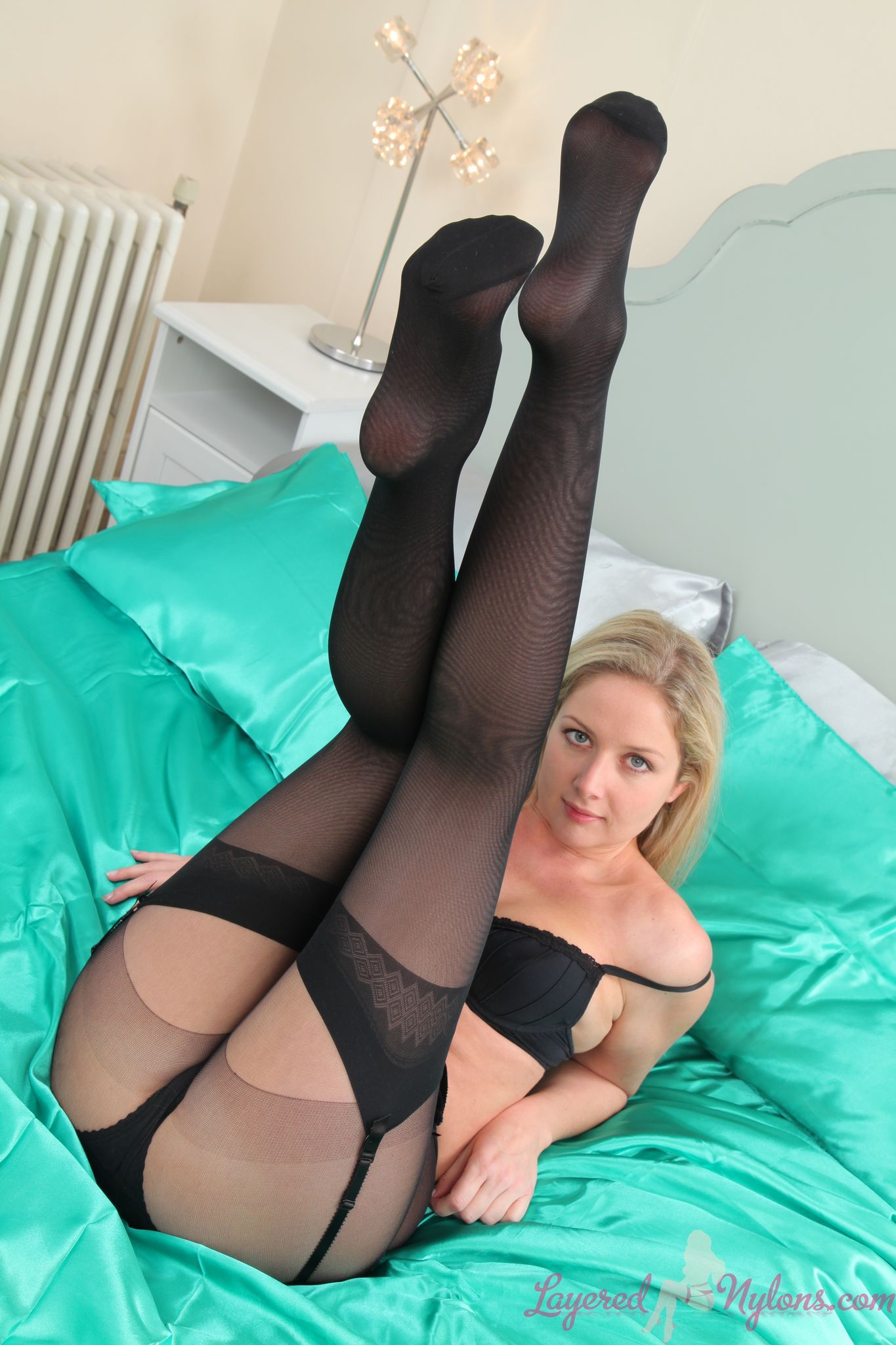 Nikki stood with her hand on her hips wearing a tight-fitting, red lacy top, through which her black bra was tantalizingly visible. Her suspenders appeared as raised bumps through the front of her tight, black skirt which was so short it barely covered the patterned tops of her sexy black stockings.
She turned to give a view of her ass in her tight skirt and leaning slightly forward, revealed she was wearing a layer of black pantyhose which clung to her thighs just above the tops of her nylon stockings below the hemline.
Nikki pulled up the rear of her skirt and looked back over her shoulder as she stuck out her lovely round bum which was clad in black, full cut panties and gave it a sexy wiggle. Then she stripped off her skirt and leaned over the bed so the muscles of her shapely legs tensed under the layers of nylon that covered them and her position caused the suspenders to pull on the tops of her stockings.
Stripping off her lacy top, she lay on the bed and slipped off her heels, then lifted her legs and crossed them at the ankle to give close up views of her pretty, stockinged feet.
Removing her bra, she carefully concealed her breasts with her arms and then stretched out face down on the turquoise satin sheets to provide more views of her pantied ass and long legs in their layers of black nylon hose.