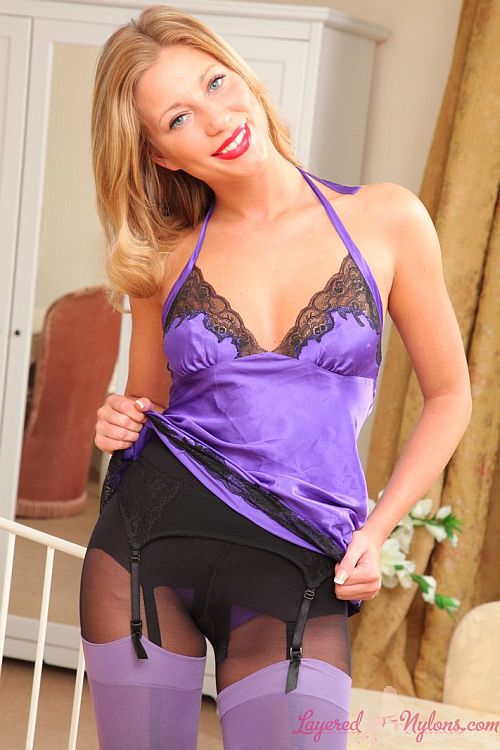 Beautiful blonde Bianca H smiled as she stood and lifted the edge of her purple slip to show she was wearing some deep lilac coloured nylons stockings over black, Pretty Polly 'super suspender' pantyhose. The pantyhose had a faux garterbelt pattern which added an extra layer of interest to the eye, especially next to her actual suspenders belt which stretched over her thighs to the tops of her stockings.
Bianca removed her slip to pose with her naked breasts on show and slipping off her shoes she reclined face down of the bed and offered lots of views of the soles of her feet encased in opaque layers of nylon. Then she shifted around and kneeling gave us a view of ass covered in it's layer of pantyhose with the patterned array stretching around the the curve of her hips, ass and thighs.
Laying back on the bed she posed topless with her legs slightly parted and we could see a hint of purple lacy panties behind the gusset of her tights. Then she lifted her legs up and provided more close up views of her feet in their layers of nylon stockings and hose.