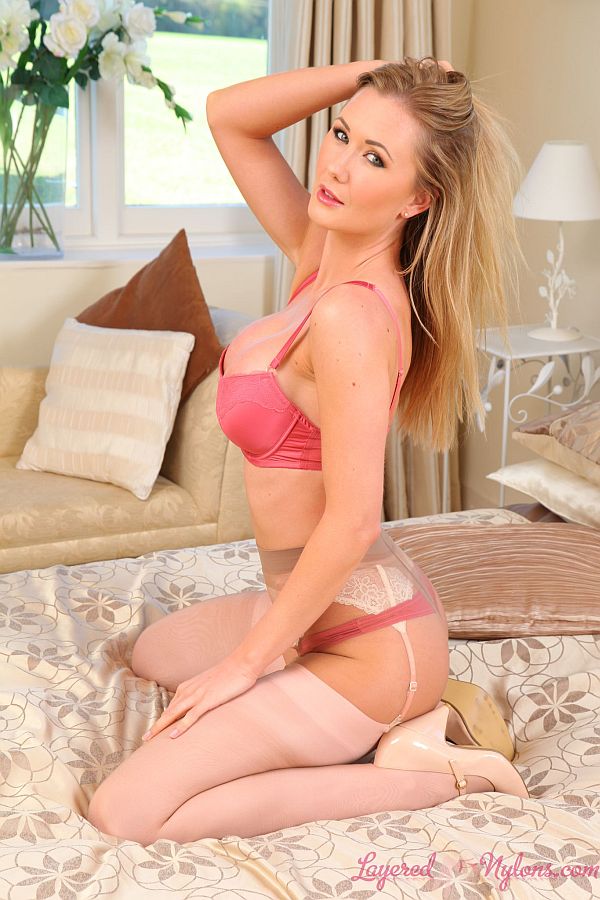 Sam's short pink dress looked so sexy as it flared and swirled about her thighs, which were layered in pink-beige nylon.
Sam sat on the bed and opened her legs to reveal the semi-sheer oval of her beige-tan pantyhose gusset, stretched around the crotch and over her pink lacy panties.
She lifted off her dress to uncover a pink, under-wired, low cut bra, which emphasized her cleavage and a lacy suspender belt around her waist, with satin suspenders attached to pink stockings, all under a layer of tan, sheer nylon tights.
Sam removed her bra and hooking her thumbs under the waist of her pantyhose, she stretched the nylon over her naked breasts and pulled them tight around the front of her pantied crotch.
Sam lay on the bed and slipped off her shoes, then lifted her legs and crossed them at the ankles to give close-up views of her slender feet dressed in their opaque layers of pinkish nylon.