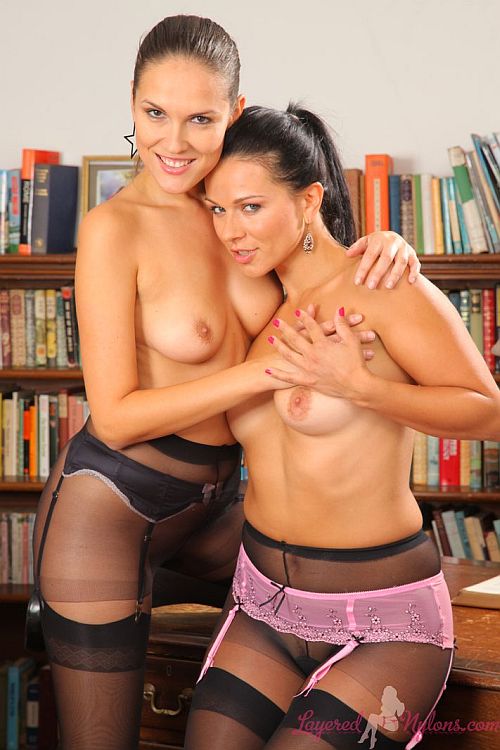 When Katya Nova and Zuzannah got together for this scene in the library, they helped each other unbutton their shirts and delighted in lifting up their skirts to show that they were both wearing layers of black sheer nylon nylon pantyhose, stockings and suspenders.
Katya's pink suspenders pulled taut on the tops of her black stockings as she leaned over and pressed her face against Zuzannah 's pantyhosed ass, luxuriating in the warmth of her friend's buttocks sheathed in sexy sheer nylon.
The two girls stood and pressed their lingerie clad bodies close together, their naked breasts almost touching as they embraced. They each kissed and fondled the others' breasts in turn, while their hands caressed and explored the layers of lingerie and nylon that covered their half-naked bodies.
They were both sans panties and their suspenders stretched over their thighs to the tops of their stockings and framed the area of their pantyhosed crotches. Katya then pulled down Zuzanna's pantyhose and uncovered her nakedness, kissing her belly and touching her flesh with her hand pushed under her friend's suspender belt.