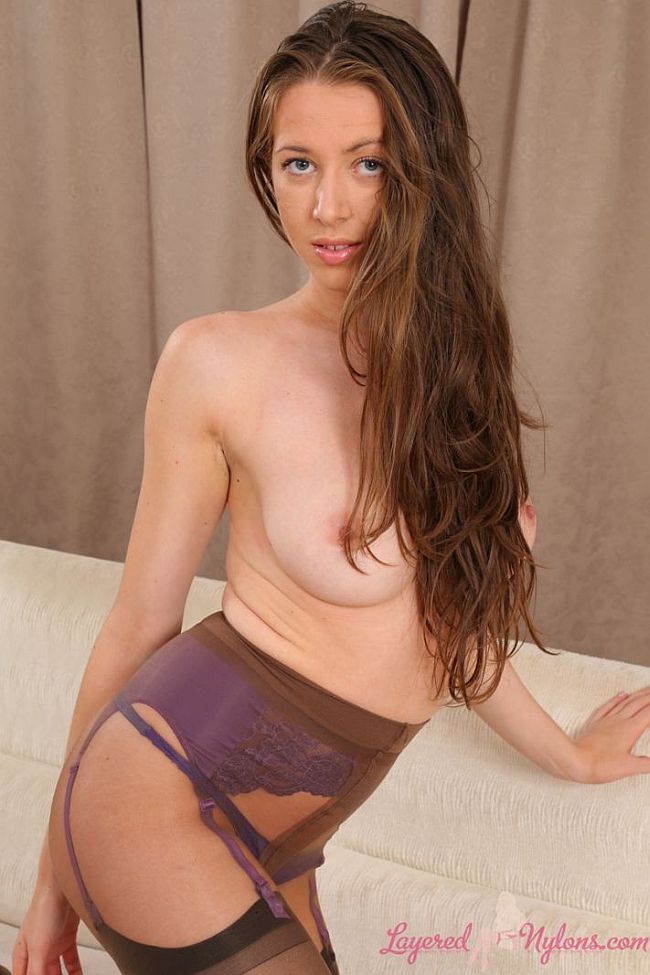 Jemma Louise dressed causal in her red short sleeved top and short denim skirt which gave us a glimpse of stocking top as she sat on the sofa.
Removing her platformed shoes, she lifted up her long slender legs, the skirt pulling back to reveal purple suspenders under a layer of dark tan, sheer nylon pantyhose.
Jemma stood and unbuttoned the skirt and let it slide down her hosed legs to the floor and stepped out of it. Pulling the red top over her head revealed a purple underwired bra and she pushed her hands down the inside of her pantyhose and spread her fingers over the cheeks of her ass.
Standing in her stockinged feet, Jemma stripped away the bra and posed with her long hair cascading over her shoulders and across her all natural breast and pink nipples. She turned and pulled down the back of her pantyhose to show the 'whale tail' of her blue pantyhose thong and the flesh of her exposed buttocks, all nicely bound by the straps of her purple suspenders.