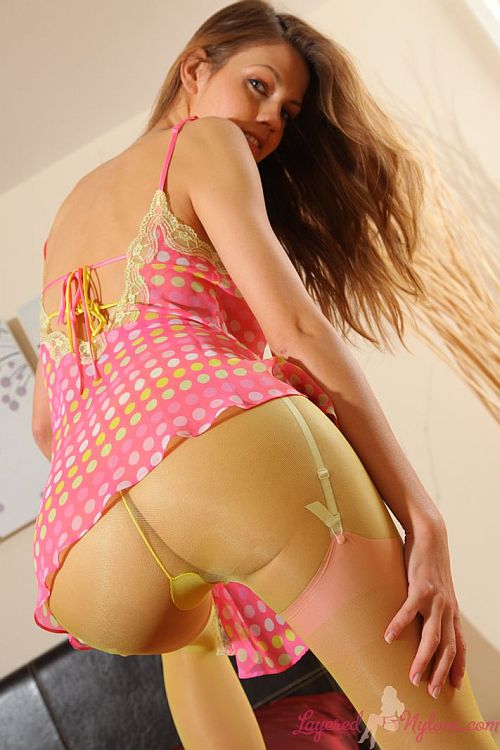 Eufrat knelt on the bed and lifted up her flimsy baby-doll nightie, revealing she was wearing a white suspender belt and rose pink stockings under a layer of yellow sheer to waist pantyhose.
Eufrat then sat with her legs slightly parted to show that she was sans panties and only the opaque patch of her pantyhose gusset covered her intimate parts. She pushed her hands down the front of her hose towards her crotch, then stood with both hands inside her tights at the rear with her palms touching her buttocks, thighs and the tops of her stockings.
Stripping out of her nightie revealed her naked breasts and then she removed her yellow pantyhose and heels, posing semi-nude while she unclasped her suspenders and took off her stockings. Then Eufrat dressed in reverse order, pulling on her pantyhose and layering her garter belt over the top around her waist, then rolling her stockings up her legs and reattaching the suspenders.
See Eufrat do a striptease in her layers of nylon stockings and sheer pantyhose in this 142 image photo set at Layered-Nylons.