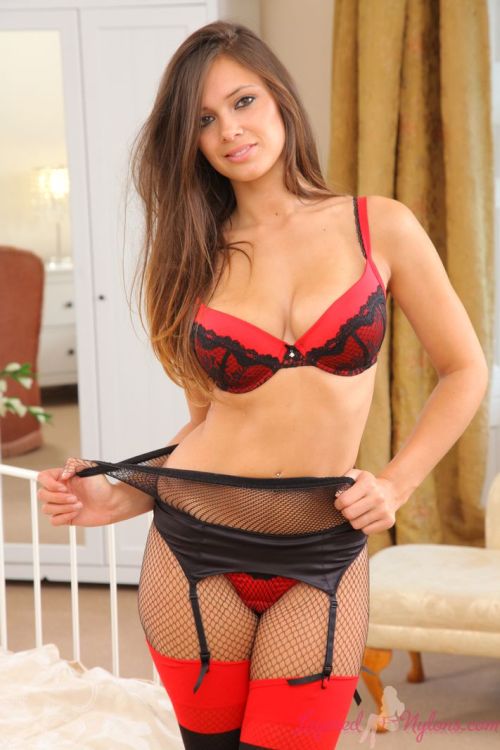 Gorgeous brunette Louisa Marie visited once again to pose for another photo session, this time dressed in a red satin camisole, black spandex stockings with back-seam and cuban heel, all layered over some sexy fishnet tights.
Louisa Marie lifted the back of her camisole to show she was also wearing a sexy black 'La Senza' garter belt with suspenders that framed her soft, rounded buttocks and stretched down to the red tops of her stockings.
Slipping the straps of the camisole over her shoulder she revealed the red and black lace matching bra underneath and stripped it away. Then she lay back on the bed and smiled as she stretched the layer of fishnet hose up over her belly, so they were pulled tight around her pantie crotch.
Slipping off her shiny black heels, she lifted her legs and rested her feet over the bed frame to offer some close-up views of her soles in their layers of opaque hosiery, then finished by standing for a frontal view of her shapely body clad in layers of sexy lingerie.