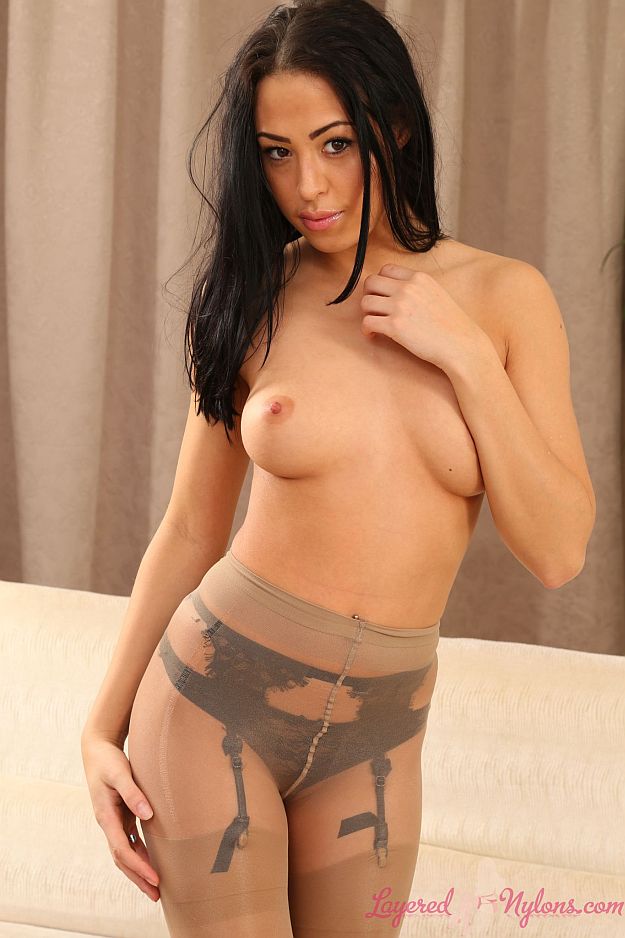 There's something exciting about a girl in a long dress that covers the legs and reaches the floor like the one that Layla May is wearing at the start of this photo-set.
Layla smiled, posing in a black sequined tops, with her hands around her hips the bumps of her suspenders clearly visible through the clingy material of her dress.
Layla gathered up the folds of the dress and held them above her thighs, giving a tantalizing glimpse of black lingerie and tan stockings under a layer of beige nylon pantyhose.
Layla stripped off her dress and hooking her thumbs under the waist of her pantyhose she pulled the stretchy nylon down around her thighs, uncovering a black lace suspender-belt and matching pantie thong. She turned and stretched the tight nylon of her pantyhose across her ass, the 'whale tail' of her lacy thong framing the top of her buttocks.
Layla stripped off her top to reveal her perfectly formed all natural breasts and their thick round nipples. She slipped off her heels and standing in her stockinged feet she posed topless in her lingerie and layers of beige-tan nylon hosiery.