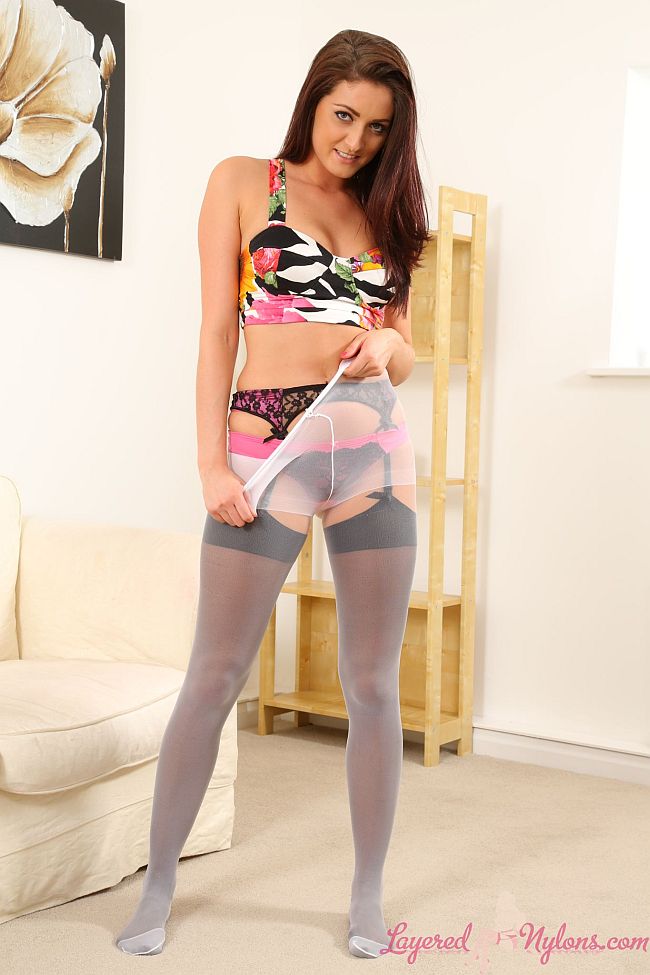 Demi J posed in her colorful bra and looked back over her shoulder as she lifted up her skirt to reveal black stockings and suspenders under a layer of white pantyhose.
Taking off her her yellow platform shoes, she knelt on the sofa and pulled up the back of her skirt to show her ass, encased in sheer nylon, under which her black suspenders pulled taut on the tops of her stockings.
Demi stood in her stockinged feet and pulled the skirt down her legs, then stripped it off to reveal a black, lacy suspender-belt and pink and black lace panties around her hips.
Stripping off her bra, she uncovered her small, peachy breasts, then pulled the waist of her pantyhose up her belly so the gusset stretched tight around the crotch of her sexy lace panties.