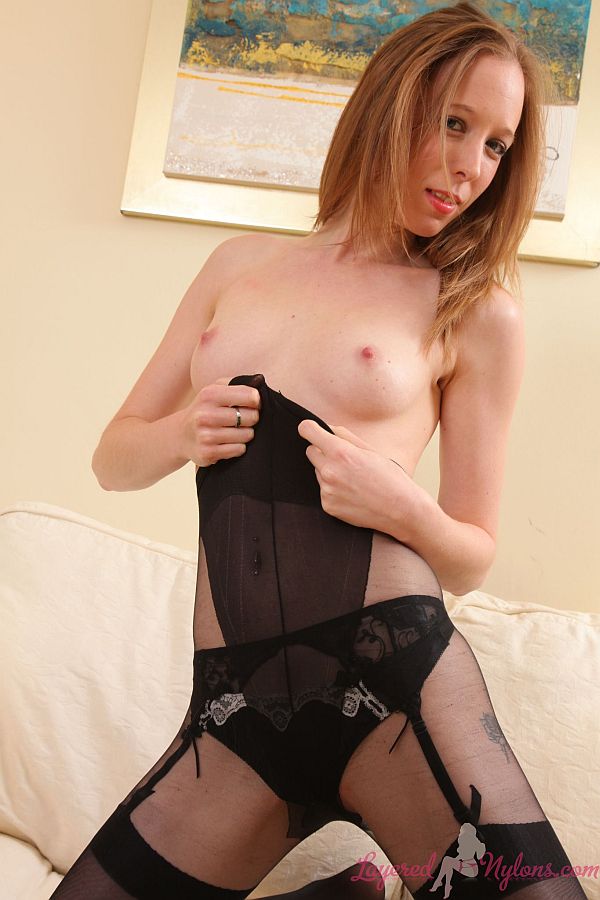 Charlotte looked very elegant in her graduation evening dress, which completely covered her legs and made what happened next all the more exciting…
Laying back on the sofa, she raised her slender legs upward and as the dress fell back it revealed she was wearing black nylon stockings and suspenders, layered over black, sheer pantyhose.
Kneeling on the cushions, she lifted the fold of the dress around her hips to display her black suspenders stretching over her pantyhosed ass to the tops of her stockings.
Charlotte stood to slip the dress over her shoulders and uncovered her petite, all natural breasts, then let the garment slide down her stockings legs to the floor.
Sitting on the sofa, her hands slid over the surface of her stockings to her ankles and she removed her heels, then lay back and posed topless, while showing off her feet cocooned in their layers of sexy, black nylon.