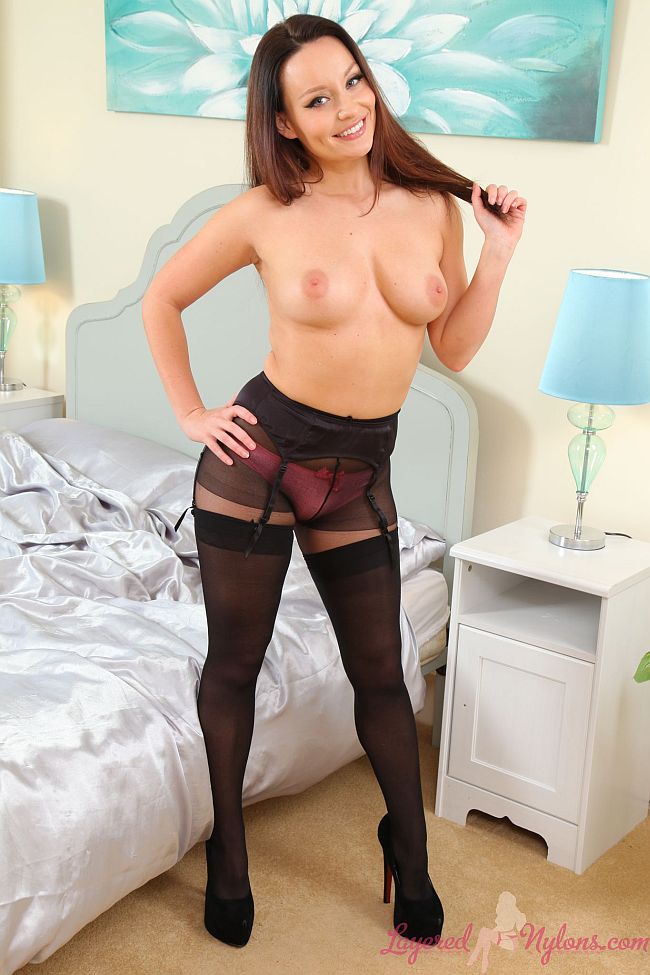 Carla looked stunning as she posed in her black satin dress, leaning forward slightly to give us a glimpse of her cleavage in the low cut neckline at the front. Her dress clung to her curves and turning around she gave us a view of her shapely ass under that tight fitting satin, her legs so erotic in black nylon and stiletto heels.
Carla sat back on the bed and slowly opened her legs to give a view straight up her dress at her black stockings, and the pink panties she was wearing under a layer of sheer nylon pantyhose.
Stripping off her dress, she gently squeezed her naked all natural breasts as she posed in her black satin suspender belt and stockings. She slipped off her heels and stood in her stockinged feet, then slid her hands between the layers of nylon which made her suspenders strain on her stocking tops.
Carla thrust her hands under her suspender belt and pushed them deep inside her pantyhose, her fingers caressing her thighs and the crotch of her pink panties.