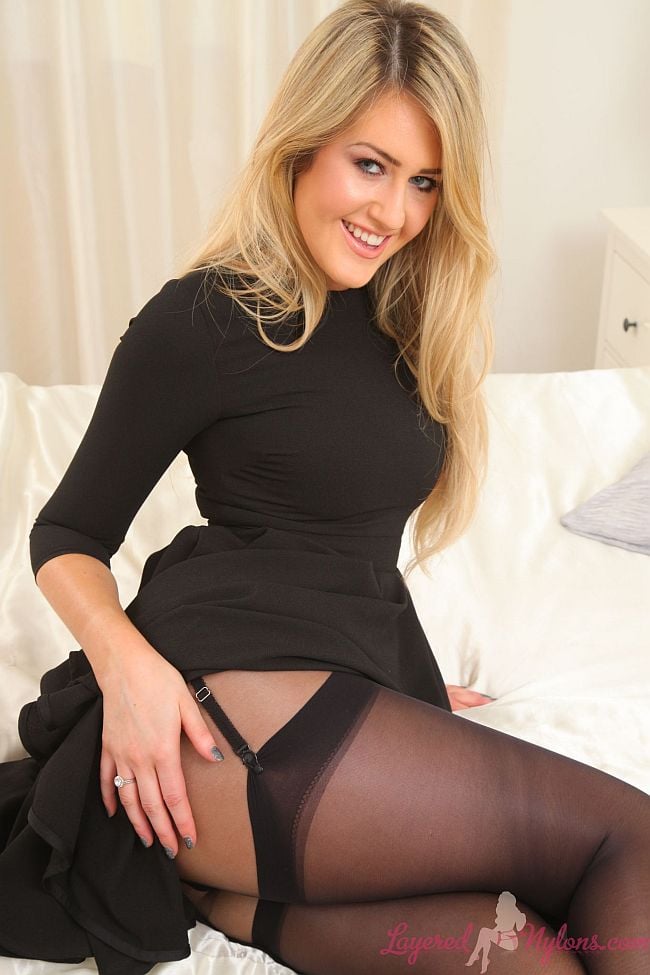 Lola's flowing blond hair contrasted against the black top of her dress, under which the shape of her ample breasts thrust under the clingy material. The lower part of the dress swirled around her thighs as she turned, then sitting on the edge of the bed she crossed her long sexy legs.
Lola's hand swept the dress over her thigh, revealing taut, black suspenders attached to her stockings tops and layered over her sheer nylon pantyhose. She knelt and lifted the dress around her hips to show the silky, lace pantie thong, under the clingy nylon hose encasing the cheeks of her fabulous ass.
Removing her dress, Lola slipped the straps of her pink satin bra over her shoulders, then stripped it away to expose her all lovely all natural breasts. Her long blond hair cascaded over her shoulders and hung loose around her naked boobs, as she showed off her fabulous body in black lingerie and nylon hosiery.