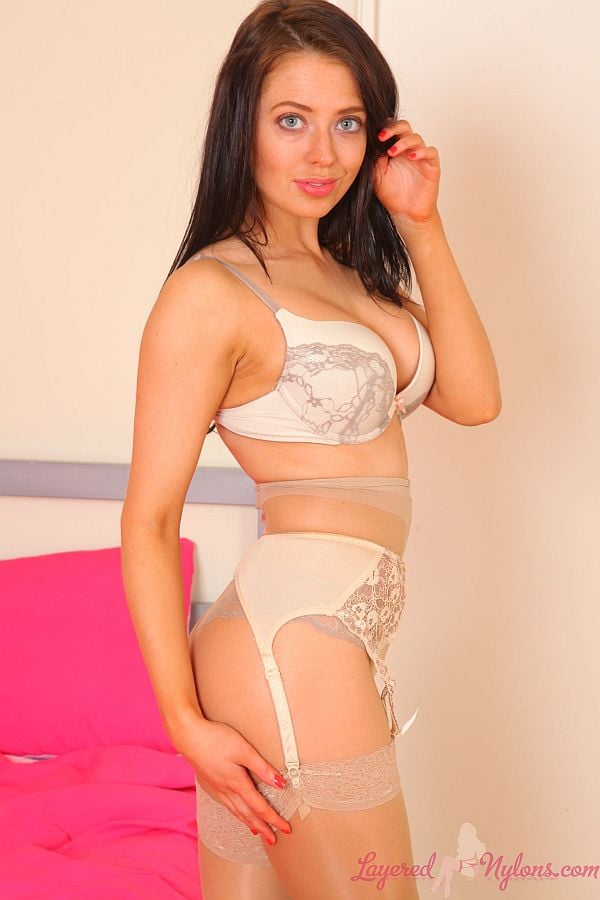 Layla G got out of bed in the morning wearing only her lacy French knickers and putting on her pantyhose, she pulled them over her feet and up her legs to her waist.
She stretched the sheer nylon of her hose over her all natural breasts and thick round nipples, then pushed her arm right inside her tights and spread her fingers over the cheeks of her saucy little ass.
Layla put on her lacy suspender belt and rolled her tan nylon stockings up her legs, attaching the suspenders and adjusting the lacy tops around her thighs. Then she put on her matching lace cupped bra and once again stretched her pantyhose up her belly until they were pulled over her bust.
Slipping on a pair of cream coloured heels, she pulled on a tight fitting denim skirt, followed by a stretchy top to complete her reverse striptease and stood posing with the tops of her stockings showing just below the hem of her skirt.