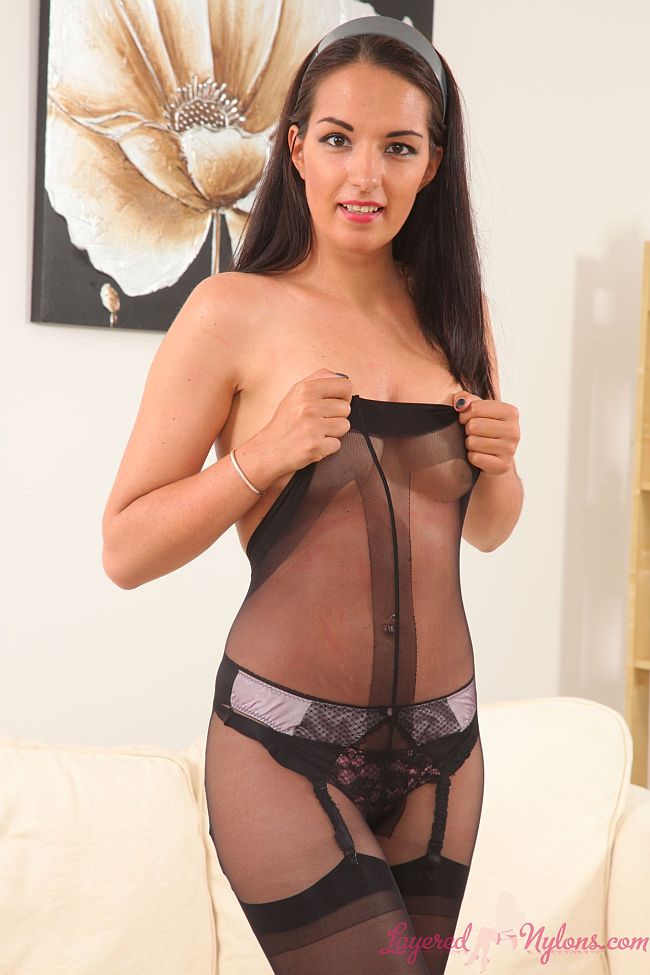 Rebecca is your sexy nurse today, dressed in her crisp light-blue uniform, her legs in black hosiery and heels, she is sure to raise your pulse rate…
Kneeling on the sofa she teases by slowly lifting up the edge of her tunic to reveal black suspenders and stockings, under a layer of sheer nylon pantyhose.
Rebecca lays face down on the sofa and shows off her fabulous cheeks of her ass, sheathed in delicious sheer nylon; her black suspenders stretching over her rounded buttocks pulling on the tops of her sexy nylon stockings.
Rebecca stands and unzips the front of her nurses tunic and allows it to slide down her body, revealing a black lace and satin bra, suspender belt and pantie thong under her sheer nylon tights.
Laying on the sofa she slides both of her arms down the inside of her pantyhose and her fingers brush against the flesh of her thighs and the crotch of her panties.
Having slipped off her heels, she stands in her stockings feel and strips off her bra, then stretches her pantyhose up her front to the level of her naked, all natural breasts.