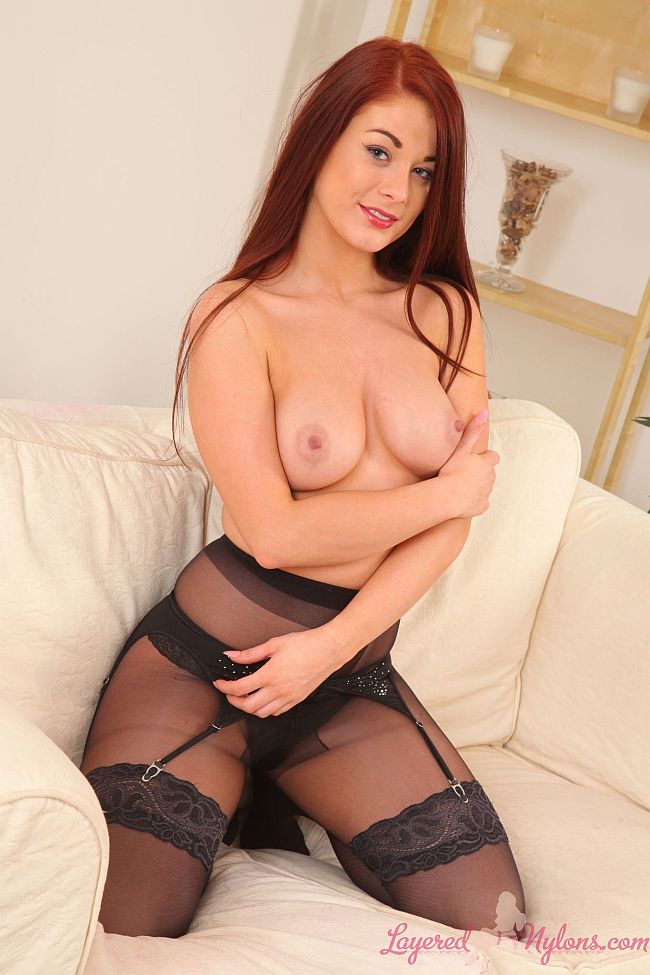 Amber Mae looks irresistibly seductive as she stands posing in her black, long and elegant evening dress at the start of this photo-set.
Smiling, she stands with her lustrous long red hair falling over her shoulders and down her back, a tantalizing glimpse of leg in black nylon showing through the side partially open slit of her dress.
Amber lifts the fold of her dress to one side to reveal the erotic sight of her a sexy black suspenders attached to lace top stockings, all layered over sheer nylon pantyhose.
Amber slips the thin straps of the dress over her naked shoulders and down her arms, and the top falls away exposing her all natural breasts.
As the material of the dress slithers down over her body, she turns to show her ass sheathed in black nylon, the cheeks bound by the straps of her suspenders stretching to the tops of her stockings.
Reclining on the sofa, Amber slips off her spiky, stiletto heels and lifts up her legs to give a close-up view of her feet in their layers of black nylons hosiery.